Dynamic Health

Dynamic health is written very simple with many question and answers, so it is very easy to read.
You will have possibility to see every aspect of our health, instruction how to live healthy, basic guidelines for a Lifetime of good eating, what to eat less and what to eat more.
Reviews from customers:
WOW! Read this book! It could save your LIFE!
- This book should be required reading for ANYONE wishing to stay (or become!) healthy! Easy to understand, well-written, extremely informative!No fad gimmicks here! (Did we REALLY think we could lose weight and get healthy by eating GOBS of FAT? )
The emphasis here is on HEALTH, not losing weight; and REVERSING disease, such as diabetes and heart disease. I've had the PRIVELEGE of hearing Dr. Diehl speak and this book is a wonderful map for showing us his simple path to HEALTH!
I'm buying more copies to give as Christmas presents to people I really care about. READ THIS BOOK! It will change (or even save!) your LIFE!
- Life changing book literally!
- This is a very well written book. I bought it because as the title says I wanted to take charge of my health! This book has given me some motivation to make the changes necessary in my life to do that. I recommend it.
- This book explains what "Western" diseases are (high cholesterol, high blood pressure, type II diabetes, overweight), how they are caused, what effect they have on our body, and what we can do to slow down, stop, and reverse these diseases by making simple lifestyle changes.
Based on the CHIP Program, the information in this book has been published in 18 peer reviewed medical journals. You will see improvement in health in three weeks following this program. Dynamic health is used as one of the textbook in the CHIP (Coronary Health Improvement Project) Program.
As a community health transformation model, the CHIP program is designed to empower individuals, couples, families, schools, business, governments and social and religious institutions to reduce, arrest and reverse Western killer diseases...
Table of Content:
Health Outlook , Lifestyle diseases, Weight control, Understanding food, Emotional health, Natural remedies.
Autors: Hans Diehl Ph.D. and Aileen Ludington
DR. DIEHL'S BIO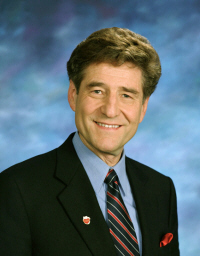 Dr. Diehl is a world-class speaker. He was recently chosen by a national health magazine as one of America's 20 superheroes in the health movement: "These scientists, through research, education, advocacy and public relations, have brought intelligent, well-reasoned new voices into the discussion of health care."
His message is that people don't have to die of Western killer diseases. His Coronary Health Improvement Project (CHIP) has been conducted in several countries affecting entire cities, either "live" or via a sophisticated video set with certified CHIP facilitators.
More than 40,000 graduates have learned how they can turn disease processes around.
His research, published in peer-reviewed journals and medical textbooks, shows that most people with essential hypertension, type 2 diabetes, elevated cholesterol, and heart disease can reverse these diseases and often become drug-free within weeks by simplifying their customary lethal American diet. In addition, overweight people learn how to eat more and lose weight on a permanent basis.
Dr.Diehl is much in demand as a stimulating, dynamic, and entertaining speaker. His books, Health Power and Dynamic Living (co-authored with Dr. Aileen Ludington), have sold over 2 million copies and have been translated into 18 languages.Dr. Diehl and his wife, Dr. Lily Diehl, a concert pianist, live in Loma Linda, Calif.
As a National Institutes of Health-supported research fellow in cardiovascular epidemiology at Loma Linda University, Hans Diehl, Ph.D., evaluated the impact of the Pritikin Longevity Center, where he directed the research and health education departments.
As a post-doctoral scholar at the school of public health of the University of California at Los Angeles, he contributed to the establishment of the UCLA Center for Health Enhancement. He holds a doctorate in health science with emphasis on lifestyle medicine and a master's degree in public health nutrition from Loma Linda University.
Aileen Ludington's Biography
Aileen Ludington, MD Internationally known health educator and writer, her six books on health, many co-authored with Dr. Hans Diehl, have been translated into several languages and have sold over one million copies worldwide.
Dynamic health alternative names: Dynamic Living:How to Take Charge of Your Health; Health Power: Health by Choice, Not Chance .
Additional reviews for Health power edition(2005):
Written by two authors of high academic reputation, Health Power is one of the most important and reader friendly books that distills complex scientific, medical and health issues into readable and delightful reading.
Aileen Ludington, a physician and writer, has teamed up with Dr. Hans Diehl, known as the founder and director of the Lifestyle Medicine Institute in California, USA.
He works in collaboration with many experts and institutions, whose names are well recognized, especially in North American and European public health spheres. I am acquainted with him through his collaborative work with Dr. T.Colin Campbell (author of "The China Study"), whose work I highly regard. Dr. Diehl's epidiemiologic studies have received numerous recognitions and as a best selling author he is a sought after guest for television and radio programs.
He has become well known to a large circle of individuals through his health program CHIP (Coronary Health Improvement Program). This is a very intensive 30 day course, the goal of which is the reduction of coronary risk factors through a healthy lifestyle.
The program is in demand by local communities as well as by private companies, and with a worldwide participation of 40,000 individuals it is the most widespread course of its kind. Through continuing evaluation and comprehensive program materials for the participants, as well as the cooperation of physicians and restaurants, the program continues to improve and expand.
The origin of this work is the fact that 75% of western illnesses, such as elevated blood pressure, obesity, impotence, diabetes, cancer, stroke and heart attacks are related to the high caloric, fat rich nutrition, lack of exercise; stress and in general to the poor state of our nutrition. The basis of the CHIP program is the stark reduction of the consumption of animal products, the ideal being total elimination of these.
The book "Health Power: Health by Choice, Not Chance" by Hans Diehl and his co-author Aileen Ludington has had a successful circulation of 1.5 million copies. Its appealing large format and graphic layout resembles that of a magazine. Because of this, the information is more user friendly than what is contained in Harvey and Marilyn Diamond's "Fit for Life," which people may shy away from because it is more weighty.
"Health Power" is obtainable in three different versions which address different ethnic groups - "Caucasians," "African Americans," and "Native Americans." I hope a new edition would not have to be published in three versions. Furthermore, the illustrations should be improved. The photos as presently used appear to be a bit flat.
This work book is divided into seven learning modules. In the introduction there is an overview of the hope of the authors for a new century of improved public health. The following chapters address the connections between illness and an unhealthy lifestyle; nutrition physiology in regard to the content and result of the consumption of foodstuffs; weight control; natural products for a healthy way of life; the connection between mind and spirit and a conclusion with index and literature references. It would seem preferable to me to have "applications" after each chapter - such as, questions about the previous explanations, which should motivate the reader to review the new knowledge (or at least a part of it) and make informed decisions which would lead to individual steps to be included in their daily lives.
If, in the future the two authors of this book continue to recommend the moderate consumption of animal products for those who are unable to forgo these (page 113) will need to be seen in a new edition. The same goes for their advice in using microwave cooking for vegetable preparation (p 55). Our body cannot utilize degraded nutritional elements, therefore one should advise against the use of a microwave oven. Furthermore, nothing is more dangerous for our health than animal products. Research results confirm this consistently and it is independent of their being organic or conventional products. In my view I would like to see on these two points a more radical approach.
From my perspective we have the same concept that because of well documented information and firmly grounded methodologies we have a better awareness of risks and the possibility of arriving at a healthier lifestyle. There, for me, lies the essence of this book. Additionally, I find attractive the fact that Aileen Ludington and Hans Diehl often refer to the Bible and the power of love and forgiveness, where other writers can only refer to sunlight and positive thinking. I am absolutely of the same opinion that as humans we are not made for a life of sickness and one without meaning, but with one dependent on our Creator for our answers.
"Health Power" conveys in a convincing manner how the reader can prevent deadly health risks, or can even reverse disease processes. Additionally, it contains information as to how the reader can strengthen his social and family relationships and attain a more meaningful spiritual life. In summary: This is a book which I hope will have wide readership and that the readers will receive the greatest benefit from it.
- Each chapter is a comprehensive fun easy read for what is being discussed
Illustrations and side notes abound to get a minds eye on each subjects message.
Even though it is not mentioned,the authors run fairly parallel to some of the China Study observations in that animal proteins come back like a devil you signed a contract with to take a bite out of our bodies,and viciously!
Take note,diabetes alone is caused mostly by high fat animal protein diets and will rule your life,from injections to doctors shaking their heads as you leave the clinic with your health wavering.
The book mentions avg age before death is 65 in the USA, but 100yrs is achievable with a focus on mainly non meat protein sources,good sleep habits,exercise and keeping it simple low fat eating.
Recommended and Good Health!!
---
Go to: "Amazon Books Review" -Main page, From Current: "Dynamic Health"

Return to: "natural-remedies-healthy-lifestyle.com" –Home Page,From Current: "Dynamic Health"
---