Herbal encyclopedia - the TOP herbal medications!

• In this Herbal Encyclopedia we will review some of the top herbal medication, experiences with them, and their proper collect and use.
• The use of medicinal plants can not expect satisfactory results, if a person does not remove the causes that lead to ill health (unhealthy diet, smoking, little exercise, stress, ...).
• Articles about herbal remedies:
Senna tea
Varicose veins herbal treatments
One tea for asthma
Other Asthma herbal remedies
---
Experiences / Contribution
Have A Great Story About Using Herbal Remedies / Add New?
Do you have a great story about using herbal remedies, or you want to add new one to this list? Share it!
---
Collecting medicinal plants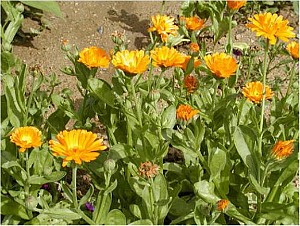 - We collect in dry weather, free of dew;
- Roots and underground parts needs to be dug out of moist soil, so they can be well removed
- Collect on clean places, plants may be affected by chemical sprays, fertilizers, dust, unsafe water
We do not want to collect along railways and roads, factories, unclean water,freshly fertilized meadows, the landfills.
No washing (They will become browned = no effect), we collect two days after rain. Washed herbs only in a instant tea brewing – eg. nettles. Fresh herbs are not concentrated - so 2 times more.
Collected in a basket, paper bag not plastic;
-Plants or collect the whole, the lower part is divided after drying, protect plants from damage.
Top: We do not collect the plants that are infected with pests, diseases, damaged or deformed leaves;
- Respect the regulations of protected plants;
- Never do not collect all the plants on habitat, always keep part of the plants for further propagation.
Books
|
Review from customer:As a practicing herbalist, I do not want to give the impression that I am a beginner, by having this book around, but darn it, it's a damn good book. Although it is not a scholarly, or research type text, it is by far one of the easiest to read herbals written. It is written in a very organized fashion, with a large selection of herbs and their uses cataloged in an extremely convenient format. It's a wonderful book for the beginner, and a great book for even more advanced herbalists who need quick fingertip information!
Read more...
---
Return to: "natural-remedies-healthy-lifestyle.com" –Home Page,From Current: "Herbal Encyclopedia"
---
---